The cmc group is a privately owned group of companies consisting of eight companies. In total, the cmc group employs about 130 employees, including trainees and students.
---
Companies of the cmc group
---

CMC Beratungs- und Verwaltungs GmbH
CMC Beratungs- und Verwaltungs GmbH, Frankenthal, is the holding company of the group of companies. The shareholders and the managing directors of the group are represented in the "Board of Management" of the CMC Group, as well as cross-company areas such as quality management, human resources, accounting, IT and marketing.
---
CMC Klebetechnik GmbH
CMC Klebetechnik GmbH, Frankenthal, is a manufacturer and processor of technical adhesive tapes, laminates and special coatings of plastic and metal foils, as well as foil die-cuts and special products. The highly flexible coating systems allow economical coatings from less than 1,000 m² up to several 100,000 m². Another large area is represented by the wide-ranging processing options for coated products, e.g. with the die-cutting operation, diverse cutting machines, etc.
Customized coatings are becoming increasingly important in the electrical, construction, automotive and medical industries - CMC Klebetechnik also offers appropriate customized solutions for these applications.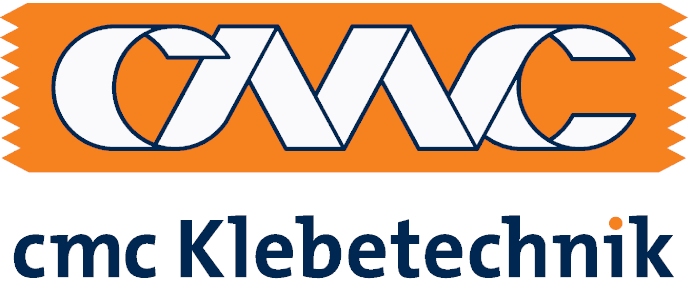 ---
Coloprint tech-films GmbH
In the course of its development, Coloprint tech-films GmbH in Frankenthal became the largest distributor of Bayer AG (now Bayer MaterialScience) polycarbonate films in Germany. Film trading, also with many other technical films and laminates, converting and the production of film die-cuts are the business areas. The diverse clientele consists of companies in the electrical and electronics industries, automotive suppliers, screen printers, card manufacturers and processing companies.
---
ID Ausweissysteme GmbH
At ID Ausweissysteme GmbH, everything has revolved around ID cards since 1978. From simple visual ID cards for employees and visitors to contactless smart card technology for access control and time recording. An innovative range of accessories ensures that the ID cards are suitably protected and comfortable to wear.


---
Coloprint GmbH
coloprint GmbH was founded in Düsseldorf in 1966 and, together with its partners, has decades of experience in the fields of forensic technology - forensics, traffic engineering, medical technology.
---
cmc Maschinenbau GmbH
cmc Maschinenbau GmbH has been a member of the group of companies since the beginning of 2011. It optimally complements the product range of the cmc Group. The product range of cmc Maschinenbau includes industrial rewind slitting machines, lifting and rotary die-cutting systems and components for film processing. The robust systems are purchased from series manufacturers in Asia and converted for the European market (e.g. machine directive, CE marking). In this way, the customer receives an excellent price/performance ratio. Of course cmc Maschinenbau also offers commissioning and maintenance.


---
Equitania Software GmbH
Equitania Software GmbH in Pforzheim has been developing software solutions for medium-sized businesses for over 20 years.
The service offerings range from Odoo to eNVenta ERP. With Odoo you get a holistic system with website and webshop. Together with ID Ausweissysteme GmbH in Hilden, it successfully develops and distributes the visitor software ID VisitControl.
---
CMC Films GmbH
In 2008, CMC Films GmbH started in the premises of the former Mellabora GmbH in Limburgerhof with the distribution of very special laminate films for high-end micro loudspeakers, a development of the CMC Group. Today, special projects for key accounts of the group are also carried out with CMC Films.